Combining Ancient Healing Practices With a  New Alternative Healthcare Business Model for the Lifestyle She Prefers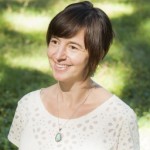 Kristin Schuchman talks with Kate Kirkman of Hearthside Healing about how she's taken her extensive experience in acupuncture and Chinese medicine and created the lifestyle she wanted with an alternative healthcare business model. Rather than go the traditional route of working too many hours in someone else's clinic – Kate's created a treatment facility within her home so that she can build balance into her life and her practice.
This allows her to focus on the specific types of patients that she works best with and develop a long-term and rewarding relationship with them. Listen in to learn how Kate makes it work. She shares her challenges and how she's overcome them.
SoundCloud Ultimate Error: Could not display your SoundCloud track - Error code (401).