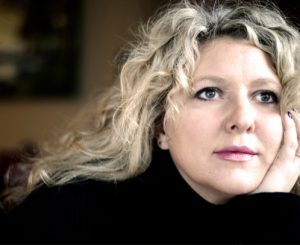 A huge part of Better, Smarter, Richer is blending creativity and aging to find the "sweet spot" of entrepreneurial viability. We love helping artists and creatives make a living doing what they love, and the past few years have gotten us tremendously excited about the encore entrepreneurship trend—i.e., baby boomers and seniors who are redefining "retirement" by starting businesses.
This weeks BSR Broadcast brings everything full circle.
The Geezer Gallery is a registered non-profit that is dedicated to showcasing the work of gifted senior artists. The goal is two-fold: supporting the development of local talent AND creating/implementing art therapy programs aimed at the senior community in the greater Portland area.
Amy Henderson (yes, yet another Amy!) founded the Geezer Gallery several years ago after a moving experience with an older friend: "I spent a lot of time in the retirement community where a 96-year-old friend of mine lived, and because I know her history and the experiences she's lived through, it was hard for me to witness what it was like for her not to be recognized for any of those past accomplishments."
The pieces started clicking when she went back to school to get her Master's in Business without being exactly sure what she wanted to do: "During that time, I was a Knight scholar, and read a story about a Nike project that gave five kids who were dying of cancer the opportunity to design a shoe which they then produced and sold, donating the proceeds to charity. What struck me, however, was the follow up interview with an oncologist: all of the children had improvements in their T-Cells, despite nothing changing in their regimen. It shows the power of having something to live for, even though you know you're going to die. I ended up turning my graduate work into the preparation for the Geezer Gallery."
Today the Geezer Gallery is partnering with Oregon Health and Science University to get some hard data to back up what Amy has experienced to be true—i.e., that art makes a huge difference in the lives of older Americans. The Gallery showcases their work Portland institutions like OMSI and Artist's Repertory Theatre, and receives grants to take programming to low-income seniors around the region.
We are so excited by this blend of entrepreneurship (showcasing and selling the artwork) and social, not-for-profit relationship-building—not to mention the way it brings together the BSR passions for aging and creativity (by the way, did you know that the aging brain may actually be more creative than its younger counterpart?) Talk about an inspirational way to ring in the new year!