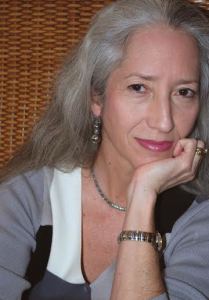 As Baby Boomers start hitting what used to we used to call "retirement age," our society is transforming itself at every level. We are finding new ways to work, play, live, and age. This week's BSR Broadcast guest has used her encore to dive into this transformation and create change for her career and her community.
Rachel Mohlere's parents were 46 when she was born, so she has always had a good idea of the ways in which housing and lifestyle choices impact health, happiness, and quality of life in later years. She grew up on a Minnesota farm, and then moved to Portland, where she spent 23 years as a Licensed Massage Therapist, working in a highly successful holistic practice. She adored her work. But when chronic health problems started cropping up, it proved unsustainable.
Like so many of us, she looked around for awhile, following various passions in search of something to replace the work she had loved. Finally, she found Real Estate—although she admits that it was somewhat unwillingly. "I had NO prior interest in Real Estate," she writes, "and some bias against agents as somehow untrustworthy and superfluous." But something resonated. She was able to build on what she calls her "natural capacity for brokering—clear perception of what's really wanted and joyful aptitude for hunting down the solution." In addition, her previous work as a massage therapist had strengthened her abilities to calm emotions, problem-solve, and educate. Then, she discovered the Seniors Real Estate Specialist designation in 2005, and that struck a special chord, especially given her experiences with her aging parents. Everything was coming full-circle.
Click here to read more about her journey!
Today, she is the mastermind behind Senior Specific Consulting Group, which focuses on senior homeowners in transition, specifically assisting with the "un-housing" part of the journey. Partnering with clients and a variety vetted, trustworthy, senior-focused professionals, she creates a map and helps manage travel plans to smooth the journey from home-ownership to community living. Rachel is also very active with the Village Movement, group of non-profit, membership-structured organizations which recreate the organic care we envision community members providing and receiving as they aged in the "olden days," permitting people to age successfully in place today. This will be a fascinating conversation about the redefinition of the aging process. Don't miss it!