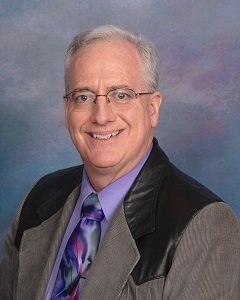 Five years ago, James Logan of SoulVentures decided to embark on a career transition. He knew that ordained ministry—which had been his life for more than two decades—was no longer a good fit, and he took all the right steps: he carved out some time away to examine his life and really think hard about the issues that needed addressing. He completed a formal assessment of his skills and preferences, as well as a careful analysis of their relationship to the job market. He went to a career counselor, who helped him identify his niche: program recruitment in the worlds of academia and/or medicine.
But it wasn't enough.
He had moved to Portland in 2010, only to find an exceptionally tough job market. All his networking efforts were foundering. But finally, a close friend called him out: he wasn't pursuing his passion. As she challenged him, Jim knew instantly what he really wanted to do, and what he had hoped would carry him into retirement and beyond. But he'd always felt that he needed to have the money first.
Live your passion and dream, his friend told him; trust that the money will follow.
So he did. Jim changed courses in his career counseling, embarking on a path that eventually led him to Jackie's office at the Portland Community College SBDC. Together, they worked to map out his business model, define his "deep and narrow niche," and figure out how he could avoid mission creep. Today, Jim is the life force behind SoulVentures, a beautiful solo enterprise that operates outside formal religious structures to provide person-centered spiritual consultation and ceremonies.
In contemplating his vision for his life and work, Jim writes, "I believe each person should be respected for the unique personality and individual spiritual leanings and gifts. A person should never be treated as if their spirituality can only be gained by acquiring some secret or esoteric information. One's spirituality is going to be found within their own experience; it is innate and natural to their personality."
The same goes for your career: it should be innate and natural to your personality. It should be as unique and special as you are, because you have something that only you can bring to the world of work: yourself.
Read more about Jim and SoulVentures.
Jim is the perfect example of someone has really done the work it to make his encore into something joyful, meaningful, and profitable. Join Jackie and Jim on Wednesday, April 2nd—or any time after that! The BSR Broadcasts (Jackie's weekly show on Solo Pro Radio) are now available for listening right on the Better, Smarter, Richer website. New episodes are posted on Wednesday afternoons, so come on over (and don't forget to check out past episodes while you're here!)