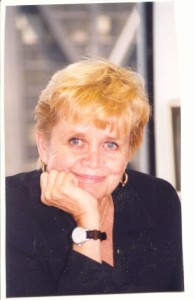 "In sports, at work, on stage or in any number of given situations, a 'Playbook' describes strategies to follow in order to reach new goals," writes Carleen Mackay. "In football, for example, each player's plays are outlined in pursuit of achieving touchdowns—or preventing those from other team. In theater, a playbook is given to each player to instruct their actions in alignment with the play's script."
What does that have to do with our passions here at BSR—solo, encore, and creative careers?
A whole lot, as it turns out.
Author, speaker, and emergent workforce expert Carleen Mackay of Ageless in America is co-creator of a new series of muti-generational "playbooks" about the vital importance of exploring and embracing all of the different work options we have available to us, arguing that this attitude can enhance our lives economically, societally and personally. "In our Playbook, the plays describe how people created their 'winning game plans' and overcame obstacles in their pursuit of new ways to work in a changed time," she write. The series includes real-life stories of people who have found new, purposeful and meaningful work—work that allows them to continue to earn, to interact socially, to learn, and to participate in building an economically viable future for themselves and for generations to come.
Take a look at The Career Playbook: Second Half Plays for Boomers and Boomers + Second Half Plays.
Carleen is a nationally-established expert when it comes to the maturing workforce and the employers who hire or engage them. In addition to her playbooks, she has conceptualized, researched, developed and authored or co-authored Plan "B" for Boomers, as well as Boom or Bust!: New Career Strategies in a New America, and Return of the Boomers. She has worked closely with AARP/California as their Workforce Policy Advisor, and has also been consulted by the American Society on Aging, the National Council on Aging, The San Diego Workforce Coalition, and Career Partners International.
Carleen's philosophy is based on the premise that "'work' – in all its iterations – is to the 21st century what 'jobs' were to the 20th. Learning to manage a business or a career in this new world requires new strategies and actions if people are to regain or retain financial independence." Now in her 76th year, she is far from slowing down (in fact, she's speeding up!) but we're so grateful she's pausing to to talk to us this week, and we can't wait to share the conversation with you. You'll be able to stream or download her talk with Jackie on Wednesday afternoon, and can listen any time after that as well. Remember, the BSR Broadcasts (Jackie's weekly show on Solo Pro Radio) are now available for listening right here on the Better, Smarter, Richer website!