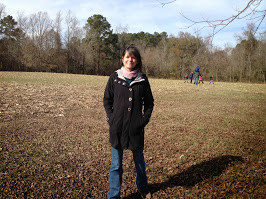 Alicia Lanier traces her solo career as a project manager to her agricultural roots; raised on a tobacco farm in North Carolina, she spent summers working in the tobacco fields with her parents and four sisters, and says,"My parents have been my reference for what I consider great project managers; since farming requires a lot of planning, they were well-prepared, and organized, but also able to adjust their plans if something unexpected occurred—like a tornado for example. They treated their team (us five girls and our friends) well, making sure we were clear on what they expected, while giving us time to have mud fights and wrestling matches!"
Alicia was the first person on both sides of her extended family to attend a university, and today she is a registered Professional Engineer in California, Oregon, and North Carolina, a Human Systems Dynamics Professional, and the owner of Lanier Consulting, LLC…so it looks like her parents were spectacular role models!
Alicia's passion is all about engaging, inspiring, and supporting; her unique synthesis of multiple management frameworks and deep understanding of human systems enhances the way work gets done across a variety of industries. Her inner fire is stoked by helping teams achieve big dreams using agile project management, adaptive action, and unique facilitation methods, and she is intrigued by the possibility of a world of teams who understand the power of being agile, and have tools to help get them there. Her clients include municipalities and state organizations, distributed university teams, and businesses.
Click here to learn more about Alicia and Lanier Consulting!
Alicia was on the show last year, and it will be great to have her back; she's always working on something new and reaching for new horizons—definitely a solo on the move. You'll be able to stream or download her conversation with Jackie on Wednesday afternoon, and can listen any time after that as well. Remember, the BSR Broadcasts (Jackie's weekly show on Solo Pro Radio) are now available for listening right on the Better, Smarter, Richer website!