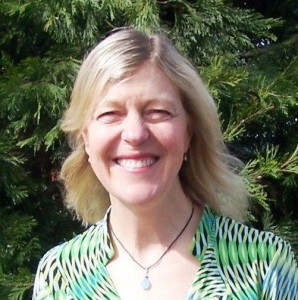 Amy Youngflesh knows how hard it can be to find a job…not to mention the right job. But she has also played an instrumental role in countless success stories, and has faith that there's something out there for everyone. "There are many pathways to uncover individual talents and discover the job that's right for you," she writes. "It's really an art, not a science."
Amy has worked in workforce and economic development for over 20 years—and most of those years have been spent working with low-income, multiple barriered populations. She is currently the Director for the Portland Metro Workforce Training Center at Portland Community College, which provides education and job skill training. People come to the Center for help with resume writing, interviewing, and career exploration from all over North/Northeast Portland.
"I love having even a small part in helping people find work," Amy writes. " I'm also a huge believer in the role community colleges play in linking people to affordable and accessible education and training." She received her Bachelor's Degree at The Evergreen State College in History and her Masters Degree at Portland State University in Education Administration.
Click here to read more about Amy and the Portland Metro Workforce Training Center.
Amy has so much wisdom about finding the career that's right for you…and that's the core of solopreneurship in a nutshell. You can listen to her conversation with Jackie later today…or any time! The BSR Broadcasts (Jackie's weekly show on Solo Pro Radio) are now available for listening right on the Better, Smarter, Richer website. New episodes are posted on Wednesday afternoons, so come on over (and don't forget to check out past episodes while you're here!)