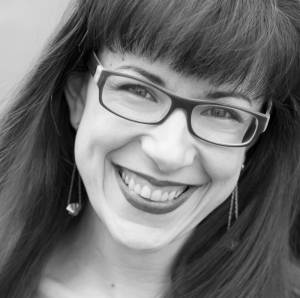 It's right there, principle number four in Better, Smarter, Richer: "Develop a business mindset."
Here at BSR, we've seen it over and over again: someone has a brilliant idea or phenomenal skill, but they simply can't make a living as a solopreneur because they aren't willing to put in the time it takes to develop a business mindset. That's why we're so excited by Gina Johnson Morris' work with the BridgeLab at the Pacific Northwest College of Art.
BridgeLab is PNCA's new entrepreneurial resource and development program for creative people, and as BridgeLab Manager, Gina provides business basics to artists to support a life of professional creative practice. If grappling with issues like budgeting, contracts, marketing, and taxes make you want to throw in the towel as a business owner, then you'll definitely want to hear what Gina has to say.
After all, "professional creative practice" is what Gina's life is all about: in addition to co-founding Radish Underground boutique, she also started a local boutique and business boom near downtown Portland by branding and co-founding the West End Marketing Co-Op. She has been a featured guest speaker in New York City, Vancouver BC, and Portland; has taught designer development workshops all over Portland; and is still designing in-house Radish jewelry lines made from dinosaur bones and recycled wine barrels.
Oh, and is if that weren't enough, Gina is also an accomplished performing artist who achieved unepected worldwide internet fame when she helped her good friend Isaac pop the question to his girlfriend Amy in the first Live Lip Dub Proposal. Gina, a.k.a. "The Girl in the Red Dress," choreographed this viral video sensation which has over 35 million views online (and counting), and was named Top 10 of 2012 lists of Time, CNN, the Huffington Post, Buzzfeed, and many more.
So when it comes to developing a business mindset and using your creative ideas to make a good living (and even international fame!)…Gina knows what she's talking about. Whether you're a creative, encore, or solo entrepreneur, you won't want to miss this conversation! You'll be able to stream or download her interview with Jackie on Wednesday afternoon, and can listen any time after that as well. Remember, the BSR Broadcasts (Jackie's weekly show on Solo Pro Radio) are now available for listening right on the Better, Smarter, Richer website.