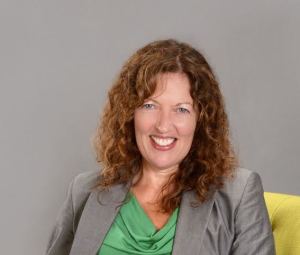 "I shouldn't be here. Really…I shouldn't," writes Cindy Hooker. She dropped out of high school at age 15. She worked a huge variety of jobs, holding down gigs at Kmart, restaurants, factories, and travel agencies. Finally, she landed in the Navy, where she worked hard, made rank, and found the structure she needed to find direction in her life…and her career.
When Cindy left the Navy, she fulfilled a longstanding dream and became the first person in her family to graduate from college, even though the odds were against her: "78% of those who attain a GED enroll in two-year programs," she writes, "and only 12 of those finish." Her varied life experiences have imbued her with a deep empathy for those who face challenges and uncertainty, and she is particularly interested in supporting a population that is near and dear to her heart: U.S. army veterans.
Today she uses her business and HR experience to operate Gold Dog Consulting, where she helps returning veterans find their place in the American job market and jump start their career. She operates the Veteran's Business Connection to help veteran business owners connect, network, thrive, and succeed, and offers a boost with her Veteran's 30 Day Start-Up Challenge.
Cindy is a perfect example of one of the foremost BSR principles: she has used her background and life experience to carve a deep and narrow niche for herself as a career coach. You'll be able to stream or download her conversation with Jackie on Wednesday afternoon, and can listen any time after that as well. Remember, the BSR Broadcasts (Jackie's weekly show on Solo Pro Radio) are now available for listening right on the Better, Smarter, Richer website!