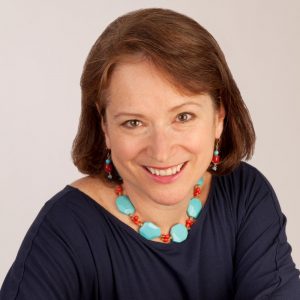 One of the most important Better, Smarter, Richer mantras  is BE THE EXPERT. As a solo, it's important to make your name synonymous with your topic; you need to develop your reputation as an expert in your deep and narrow niche. And Nancy Collamer's name has definitely become synonymous with second-act careers.
Nancy is a native of Freeport, NY who studied psychology at UNC/Chapel Hill and spent the early part of her career working in corporate human resources. But after becoming a mom in 1987, she decided to leave the corporate life behind and pursue her Master's degree in career development.
Since that time, she's been helping clients all over the country find more fulfilling ways to earn a living on a flexible basis. She's written extensively about careers for a number of websites including Oxygen Media (1998-2001) AARP.com, MariaShriver.com and Job-Hunt.org and has spoken at venues ranging from Harvard Business School to the California Governors Conference on Women. Her advice has been featured in numerous media outlets including NBC Nightly News, The NY Times, CNN, Redbook, Ladies Home Journal, O Magazine and Fortune (take a look at the full media list here).
Today, she coaches clients around the country to help them design their second act careers; speaks to audiences about career reinvention, second acts, and semi-retirement careers; and writes and writes and writes. Not only does she put out a weekly column about careers and volunteering for the new PBS website, NextAvenue.org (which appears on Forbes.com as well), but she also write for several other sites including Job-Hunt.org and AARP.com, and has recently published her book: Second-Act Careers: 50+ Ways to Profit from Your Passions During Semi-Retirement.
Needless to say, Nancy is truly an expert when it comes to encore careers, and we hope you all will take advantage of this fabulous opportunity for some expert advice. You'll be able to stream or download her conversation with Jackie on Wednesday afternoon, and can listen any time after that as well. Remember, the BSR Broadcasts (Jackie's weekly show on Solo Pro Radio) are now available for listening right here on the Better, Smarter, Richer website!