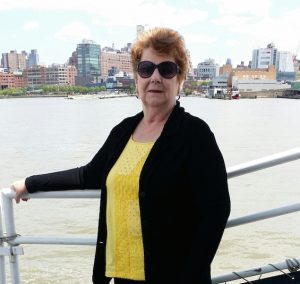 Here at Better, Smarter, Richer, I work with a lot of baby boomers and seniors. You know who you are: you're nearing what we've traditionally called "retirement" and realizing that your parents' retirement just isn't going to cut it. You know that we're living longer and healthier lives than ever before, and you want to make the most of this brand new age of life. You want to rethink retirement, support your financial independence, and create the lifestyle you want.
The only question is "how?"
On this week's podcast, I sit down for a heart-to-heart with Suzan Turley, a certified travel agent, owner of Suz Travels (suzwilltravel@gmail.com), and a joyful actor in her wonderful "second act." Widowed twice, Suzan knows that life definitely has its ups and downs. Reflecting on the loss of her first husband, she writes "I decided in that moment that I could 'die' also or pick myself and make my daughters proud. That was what led me to the various phases of my life and career." Her motto is "Happiness is a choice"–and she lives it.
Today Suzan finds tremendous fulfillment as a small business owner, part-time customer service representative at Bank of the West, and an active volunteer with wonderful organizations like AARP's Life Reimagined and Toastmasters. She epitomizes what it means to have a fabulous "encore," and she has three great tips for how to approach (and rethink) retirement. Listen now!