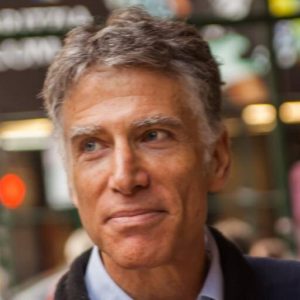 A lot of us Baby Boomers feel like we've been forced into self-reinvention kicking and screaming. Maybe we were downsized when the economy tanked. Maybe we've been job-hunting for months—even years—but are struggling because of ageism in the workplace. Maybe we went ahead and retired, but then realized that Social Security simply wasn't going to cut it.
But what if could change our perspective?
This week's BSR Broadcast guest has the distinction of having been fired 39% of the time in his career, a statistic that hasforced—or empowered!—him to dig deep into the reinvention process. Today, John Tarnoff, a former media/entertainment executive, is using his background to focus on reintegrating the Baby Boom generation into the rapidly evolving 21st-century workplace. He created the Boomer Reinvention curriculum and his book, Boomer Reinvention: 5 Steps to Re-Launch Your Career, is forthcoming.
We tend to view self-reinvention as a "bolt form the blue" or "epiphany" type of experience. John is here to let us know that it is a skill that can be learned—yes, even by you. Whether you've been downsized, disillusioned, or fired 39% of the time, you can transform our perspective, roll up your sleeves, and get to work on mastering this vital skill.
I'm passionate about empowering Boomers (and non-Boomers too!) to take charge of their life by giving them the tools they need to succeed in a business they love. This will be a wonderful conversation and you're guaranteed to come away with some practical, concrete steps you can take towards transforming your life. Don't miss it! You'll be able to stream or download our talk right here on Wednesday afternoon.