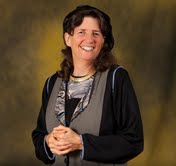 Stories connect us, inspire us, and allow us to grow and change.
-Devorah Spilman
Do you find people agreeing with your arguments…and then being wishy-washy when it comes time to make a decision? Are you tired of prospects smiling politely through your presentations and then not returning your calls? Do you wonder if you're overcomplicating discussions? Ever gotten tongue-tied without a PowerPoint by your side?
Well, you're not alone!
On Wednesday, February 13th, tune in to Solo Pro Radio and find out about a totally different approach to developing yourself as a great salesperson, dynamic speaker, and effective leader: Devorah Spilman of Spilman Storyselling will tell us all about how to sell products and ideas through the power of story and image.  Check out her website here!
Devorah's approach is simple: connection leads to inspiration, which leads to action and transformation.  Stories have the power to connect us, inspire us, and allow us to grow and change.
Devorah is a nonprofit development expert and master storyteller, and has been inspiring audiences of all ages with powerful, passionate, perceptive, and often hilarious stories for over 30 years. She reaches deep, pulling out the core values we cherish, nourishing our souls, and warming our hearts.   She teaches her clients how to tell profound, authentic stories…stories that will inspire people to buy, donate, change, and act.
Join us next Wednesday, and learn how to make an emotional connection by using metaphors and images that your prospects can understand.  Tune in on the Solo Pro Radio Facebook page at 11 AM PST/2 PM EST (or any time after!)…you're guaranteed to hear some wonderful stories!