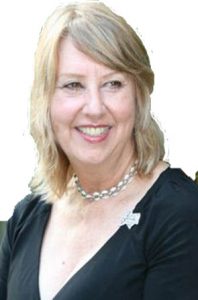 In Better, Smarter, Richer,  Jackie B. Peterson discusses seven business principles you need to have firmly in place in order to be a successful solopreneur.  One of these principles is "finding your target market." This week, join us for a replay of one of our most popular Solo Pro Radio shows: guest Jo-el Hibian has the skills to analyze your business, evaluate the knowledge you already have, and develop a strategic program to bring your target market to you.
Jo-el is a woman of many talents, and among them is her ability to work with solopreneurs to strategically determine the direction that will bring them the most financial success.  She has done work as a web marketer, SEO and keyword specialist, social marketing genius, and much more.  She is also an expert in the developing field of e-learning, and has some great advice about taking our knowledge, putting it together in an e-course, and gaining financial compensation.
Jo-el's theory is: "Why not take what is the best about teaching–all the way back to Socrates–and turbocharge it with online or distance learning delivery?" The web is mature, the tools are here, and the tablet wave is getting ready to crest. She has always been passionate about making learning engaging. Now it's also possible to make it available to everyone, everywhere, in a way that may be profitable for YOU–as you'll discover when you listen to this fabulous show!
Listen to the conversation on Wednesday March 13th at 11 AM PST/2 PM PST (or any time after that!) and find out how you can reach your target market and make the most of your unique knowledge!