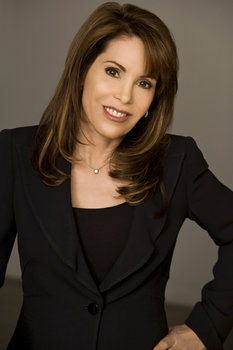 We are living in an era of unprecedented changes. Women are entering the workforce in ever greater numbers and human lifespans are longer now than they've ever been. These two powerful demographic trends are having a tremendous impact on our economy…and on some of its key players. No longer the solitary domain of young men, the American economic system is more diverse than ever before.
Interested in how all this is going to play out…and in how it will affect solos? So are we! And we are thrilled to be able to offer solo pros another chance to listen to one of our most popular Solo Pro Radio episodes.
Author, speaker, and co-founder of Age Wave (the nation's foremost thought leader on population aging and its implications) Maddy Dychtwald is a leading expert on the changing demographic trends—both generation- and gender-related—that are shaping the marketplace, the workplace, and our lives.
Maddy has spent more than 25 years studying and forecasting lifestyle and market trends for older adults and baby boomers, and she has recently been recognized as an authority on the rising economic influence of women. She's a dynamic speaker and has addressed more than 350,000 business and social service leaders worldwide for organizations as diverse as Chevron, Global Women Leadership Network, and the World Future Society. She has been featured on media outlets like Forbes, Newsweek, TIME, Fox Business News, and NPR, and is also a popular contributor to The Huffington Post and ThirdAge.com.
And if that's not enough to get your attention, you might be interested to know that Maddy is also a critically acclaimed author. Her newest book is INFLUENCE: How Women's Soaring Economic Power Will Transform Our World for the Better (2010), and in 2004, her book Cycles: How We Will Live, Work, and Buy won the Book of the Year Award from the National Community Colleges Association.
Click here to learn more about Maddy!
Jackie's conversation with Maddy was absolutely fascinating. If you missed it the first time around, or want to listen again, then tune in at 11 AM PST/2 PM EST (or any time after that!) on Wednesday, August 28th!