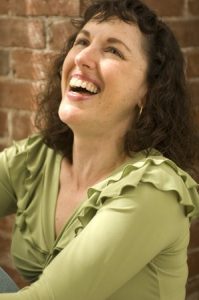 We talk a lot about Unique Value Propositions and Marketing here at Better, Smarter, Richer. These are the principles that get you noticed.
Susan Rich is a copywriter, author, speaker and marketing coach, and she is an expert an getting you noticed. She can transform you from "Who you are" to "There you are!" Susan is also the founder of Write it Rich!, a series of workshops that teach you how to grab attention, drive action and get results. We're excited to give listeners another chance to tune in to one of our most popular episodes this week, and we hope you'll join us!
Susan has a journalism degree and more than 20 years of experience in print, PR, marketing. She is a prolific writer–she has published more than 2,000 articles and has more than one million words in print! She is best known for her book How to Write a Kick-Butt Resume Cover Letter, and her innovative approach to writing cover letters helped hundreds of job seekers land interviews during the darkest days of the recession. Meanwhile, her latest book, YOU! Famous Speaker, helps authors and coaches launch their speaking careers.
In this conversation, Susan shares some incredible tips for marketing and developing your UVP. Listen to this conversation to get some great ideas for success in your business. Tune in at 11 AM PST/2 PM EST on Wednesday, October 16th (or anytime after that!) and get your business noticed!