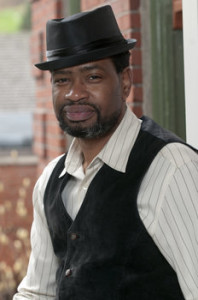 One of the things that's helped solopreneurship take off in the past few years is all the incredible technology that we have at our fingertips. The internet has truly made our businesses scalable; we can do business anywhere, anytime, with people all over the world, and there are so many brilliant, hi-tech innovations out there that it's hard to keep track of it all. What an exciting time we live in!
The only problem is, we have to be able to use the dang things.
That's where Quincy J. Whitfield and QJW Computer Service LLC comes in. Quincy initially founded the business in 1998 to assist small businesses with tech support on a part-time basis. But in June of 2010, QJWCCS was incorporated and Quincy started working full time.
This is a fabulous example of someone identifying their expertise and launching a successful solo enterprise based on skills they already have; Quincy is a Certified Microsoft Professional with more than two decades of technology training and experience in a huge variety of settings in both the public and private sectors. Ever heard of the U.S. Army, the IRS, Kaiser Permanente, or Nike? Well Quincy has worked with all of them. But that's not to say he only focuses on big, high-profile companies; he's also worked with a diverse assortment of small and solo businesses, including law offices, architectural firms, florist shops, and print design companies.
In addition to repairing and optimizing current technology, Quincy gives his clients recommendations for software and hardware improvements. His goal is to help you grow your business by making sure your technology is working for you. And if it isn't? He'll know how to fix it.
Click here to learn more about Quincy!
This is going to be an fascinating and extraordinarily useful episode of Solo Pro Radio; we hope you'll join us! Tune in on Wednesday, October 23rd, at 11 AM PST/2 PM EST (or any time after that!) and learn what it takes to make your technology work for you.