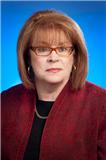 The world of marketing is changing—and changing fast. With all the developments in internet technology, we solos can reach more people in more ways than ever before. But sometimes the brave new world of social media marketing feels too overwhelming to contemplate. Don't you wish an expert could guide you through all the ins and outs of getting noticed online?
Then you will not want to miss this episode of Solo Pro Radio.
Jean Serio of Get Your Buzz On is a Social Media Marketing Growth Strategist and a bona fide LinkedIn Expert. She helps entrepreneurs, professionals, job seekers and businesses enhance their online brand, persona and visibility to attract more business, interviews and clients, all by using social networking, social media and internet marketing solutions.
With years of sales, training, and development experience, in addition to her interest in helping women in business, the decision to start the Women's Marketing and Business Network was a no-brainer. Then, when social networking became an essential component of business marketing, she began studying how to effectively use it for small businesses. Her expertise grew and grew, and today Get Your Buzz On helps everyone from small entrepreneurial operations to large corporations develop their social media marketing strategies.
Jean is a Certified Coach and a Certified Search Engine Marketing Professional. She is ranked #1 on LinkedIn as a LinkedIn Expert and #3 as a Social Media Marketing Strategist. She has written 12 Social Media Marketing and SEO books, is an active member of 27 LinkedIn groups with hundreds of thousands of followers, and was one of the top 5% "Most Viewed LinkedIn Profiles" in 2012.
She is, in short, someone we can all learn from.  Click here to learn more about Jean!
Please join us for this VERY useful episode of Solo Pro Radio. Tune in at 11 AM PST/2 PM EST (or any time after that!) on Wednesday, December 4th and learn how to get YOUR buzz on!