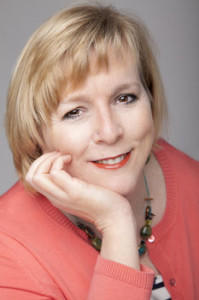 It's official: social media is fast becoming an absolutely essential marketing and outreach tactic for small business owners. Facebook, Twitter, LinkedIn, Pinterest…it's all over the place! But the truth is, it can sometimes feel utterly overwhelming—especially for encore entrepreneurs who are just launching their ventures.
Well it turns out that social media marketing is just like anything else: it's a skill that you (yes you!) can master (with just a little practice of course). And this week on Solo Pro Radio, Tracey Warren of Ready, Set, Grow Marketing will share some tips, tricks, and tools of the trade to help us do just that.
Tracey has owned and operated Ready, Set, Grow Marketing since 2010 and just published Six-Word Lessons for Successful Social Media. She wants to change the way entrepreneurs and small business owners use social media, and she loves providing custom solutions and strategies that will help businesses create community, build relationships, and ultimately make more money. She is especially passionate about working with entrepreneurs, thought leaders, and subject matter experts who have an amazing message to share…but who aren't sure how to leverage social media to share it.
So whether you're an encore entrepreneur just starting out on the social media journey or a small business owner who needs to brush up a little, you won't want to miss this episode of Solo Pro Radio. You can listen next Wednesday, February 19th—or any time after that! Remember, these Solo Pro Radio shows are podcasts available every Wednesday after 11:30 AM PST to listen to from the Better, Smarter, Richer website (and if  you  subscribe to iTunes you can have each new episode  downloaded to your account automatically!)