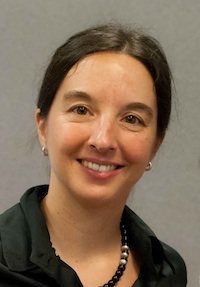 Happy spring!  The flowers are blooming, the birds are singing, and new beginnings are in the air.  Everyone wants to make a fresh start.  But sometimes the hardest part of a new undertaking is not actually doing it…it's making the decision to do it.  If you struggle with setting goals, following through, or getting started, you won't want to miss this week's Solo Pro Radio show.  Jackie will be speaking with decision coach Ursina Teuscher.  Tune in and get ready to move forward with your dreams!
Ursina earned her PhD in psychology and a MS as a career counselor in Switzerland.  Her passion is helping individuals and organizations think more creatively and systematically about their decisions: she wants to help you achieve your goals!  She'll consider your hopes and values as she works with you to find the best solutions to your decisions.  Along the way, she'll help you get clear about what you want; search creatively for non-obvious solutions; evaluate options; analyze trade-offs, risks and uncertainties; and implement plans.
Ursina has been building her expertise for quite some time.  She developed, implemented, and evaluated a decision-training program for Swiss high school students, and has also taught decision analysis and aiding techniques at the high school and university levels since 2001.  Her pre- and post-doctoral research has focused on time perspective in decisions and life-transitions.  Currently, she teaches decision-making classes at Portland State University and at the Small Business Development Center at Portland Community College.  She has participated in various consulting and educational projects such as strategic planning for small businesses and non-profits, and in post-graduate training courses in decision-aiding techniques for career counselors.
This is the time of year when we all get excited about making big decisions.  If you need help moving forward, you won't want to miss this week's Solo Pro Radio show!  Join the conversation at 11 AM PST/2 PM EST.