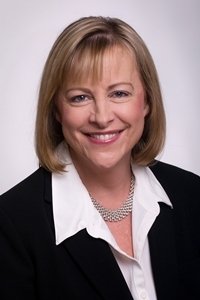 This is an incredibly exciting week for Better, Smarter, Richer and Solo Pro Radio. Not only is Jackie gearing up for the Inspired Entrepreneurs Conference on Saturday…but she's going to talk to Marcia Bench (the mastermind behind the whole event) on Wednesday morning!
Marcia is a #1 best-selling author, professional speaker, and business coach, with more than 26 years of experience working with entrepreneurs and running her own business. A former attorney, she has written 25 books and is an expert when it comes to creating her own products and mentoring others in creating theirs.
Marcia was in her teens when she first realized that she had an important purpose to fulfill; all she needed was to find out what it was. She pursued personal and spiritual growth throughout high school, college, and law school, but when she became a part-time entrepreneur, everything clicked: this was it. This was her purpose…and she hasn't looked back.
Marcia has worked as a speaker (sharing the stage with luminaries like Wayne Dyer, Deepak Chopra, and Joan Borysenko), consultant, and lawyer, and in 2001, she founded the first career coach training organization in the world—literally inventing the industry of career coaching. Today, the Career Coach Institute is a worldwide community with students in 37 countries. And as if all THAT weren't enough, she was on the Oregon Governor's Committee for Minority and Women Business Participation, and was selected as a facilitator at the White House Conference on Small Business
Click here to learn more about Marcia!
We hope you'll join us…both for the radio show this Wednesday, September 25th, at 11 AM PST/2 PM EST—AND for the Inspired Entrepreneurs Conference, this Saturday, September 28th, at the Portland Hilton. You don't want to miss the fabulous keynote speakers Marcia has lined up (including Janet Bray Attwood, Debra Poneman, and past Solo Pro Radio guest Kathleen Gage), or the huge selection of workshops (including Jackie's famous "How to Charge What You Are Worth"!)
So come on. Take a leap. Unleash your success with Marcia Bench!