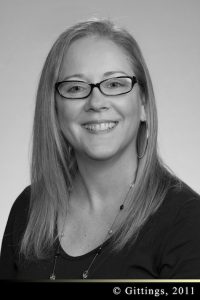 I'm always surprised and delighted by the sheer diversity of solo careers out there–there are so many niches, and it's such fun seeing how people are crafting exciting, fulfilling lives that support them financially and personally. So I was fascinated to learn about a group of solo attorneys right here in Portland, Oregon.
Karie Trujillo is the Marketing and Client Relations Director at the law firm Markowitz Herbold PC–and as part of her job, she provides professional services marketing to a group of solo attorneys. That's right: David Markowitz, arguably the top trial lawyer in the Northwest, pays Karie to coordinate and support attorneys that have nothing to do with his own firm. The payoff for Markowitz Herbold PC?
Referrals, referrals, referrals.
"SO much of our work comes from referrals," Karie said. When these solo attorneys–each of whom has developed a highly specialized niche (as you can imagine, I was thrilled to hear that!)–encounters a job they can't take on, Markowitz Herbold PC is the first firm they think of.
A true win-win!
Because she knew so many attorneys going out on their own and creating solo practices, Karie offered to facilitate a "support group" of sorts for them, providing marketing support and coordinating all the moving parts that come with starting your own private firm. They first met for lunch in 2010, and the group has grown to 13 members–robust, but still small, which is the goal.
Without a complex overhead to worry about, the members of the group are able to focus on coordinating and cooperating (not competing!), truly operating along the lines of my beloved Waterbug Model™. Listen to this week's podcast to learn more about Karie's top tips for solopreneurs in any field!